Photography 'your look' is essential in music as much as the music itself.
Having great photos to show people who you really are is important to get attention in the crowd and support the music you make. Music is as much a visual thing as audio and people are drawn to you because of both elements.
Your image is advertising your music and in the first instance most people will find you visually first in this online world.
If they like what they see they will explore you, find and listen to your music, hopefully love you and support you by buying songs or full albums and merchandise.
Give your music career the best chance it can get by having great photos to promote yourself with. A great photo and image can really help elevate you as an artist!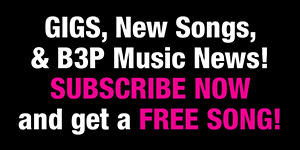 Contact Kenny about doing a photoshoot