My first experience in a recording studio was back in the year 1984 —
My band Dot 3 went in to record our first cassette release, and immediately I was fascinated with every part of the process—the gear, the sound, the mixing—it was a 'laboratory' that meticulously 'studied' and produced the thing in life I was most passionate about—MUSIC!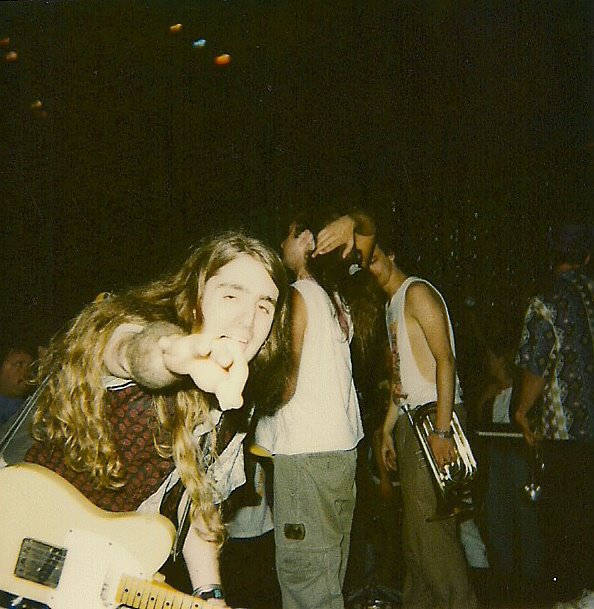 At that time, we still recorded to tape, and the tape alone was quite an investment—as I recall, about $300 a roll for 2" tape, and one needed about 3 or 4 rolls to make an album, so a band could be $1200 into a project before they even hit the studio. During this time, I figured out how to use 2 cassette machines to create multi-track recordings, and eventually got a 4 track cassette recorder, but that was all for fun—I wasn't going to get a studio quality recording out of those devices, and that was the kind of sound I was looking for. Around 1992, Alesis released the ADAT, a digital recorder using Super VHS tape as a medium for capture—I bought one early on, as I knew I wanted to be able to spend countless hours creating music that could eventually be released at commercial quality—I didn't yet realize it, but I had become an early adopter of the home studio mindset that is so prevalent today, and in fact has put so many commercial studios out of business.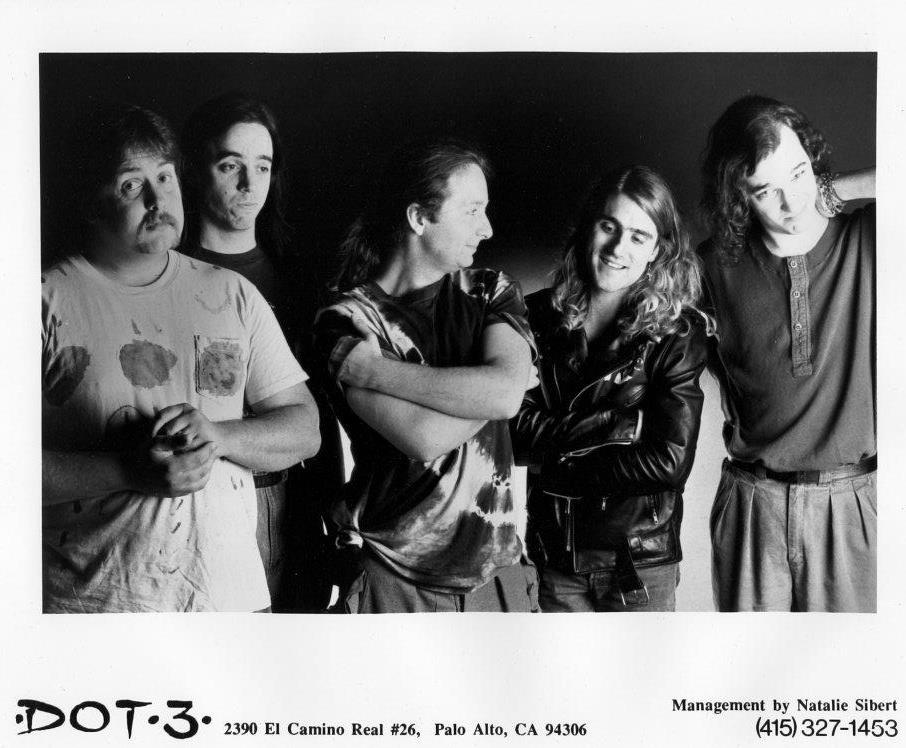 I set up my first 2 studios in the basements of houses I lived in, the first basement being an unfinished dirt basement who's (is a basement a 'who'?) floor I covered with cardboard, then scraps of carpeting pulled from a dumpster. I built walls with 2 x 4's and dry wall, and at barely over 6 feet in height, that was the first studio. We moved in about a year, and the next house also had a basement—a bit of a rarity in California. This basement was actually a 'finished' basement, so the studio was an 'upgrade' from the first one, and this is where I started recording what would become my first solo release. That basement flooded twice during a particularly rainy winter, and fortunately, I did not lose too much gear. At that time, I started what would become a lifelong process of buying gear to make better recordings, and I bought any book I could find on recording/home recording down at Tower Books. In 1996, I moved into a basement apartment that would be my home and studio for 10 years—it had also been the rehearsal studio of my band Dot 3 in the late 80's, so as the third basement studio, and the rehearsal space of one the best bands I'd played with, Dot 3, I called my solo project, Basement 3. It was here that I graduated from my ADAT to my first Pro Tools rig in 2000.
During this time, I played in many bands playing many styles on several instruments. Because of my interest in various musical instruments and styles, and my indecisive nature, I became a sort of musical chameleon, playing with lots of different bands, usually on either saxophone or guitar. I wanted to find my 'thing'—what was it going to be? Jazz? Punk? Sax? Guitar? Classical? Grunge? Flute? World Music? Funk? Industrial? Experimental? Because of my obsessive nature, I delved as deep as i could into all my musical interests, and I went equally as deep with the art of recording—I always had a compulsion to take every avenue as far as it would go, and thus, with the time needed to indulge, I was often single…:) I often kicked myself for not being decisive about one instrument or one genre, as I felt the division of focus would never allow me to get to the ultimate destination on one single thing, but I didn't realize this inability to decide would serve me very well in the future.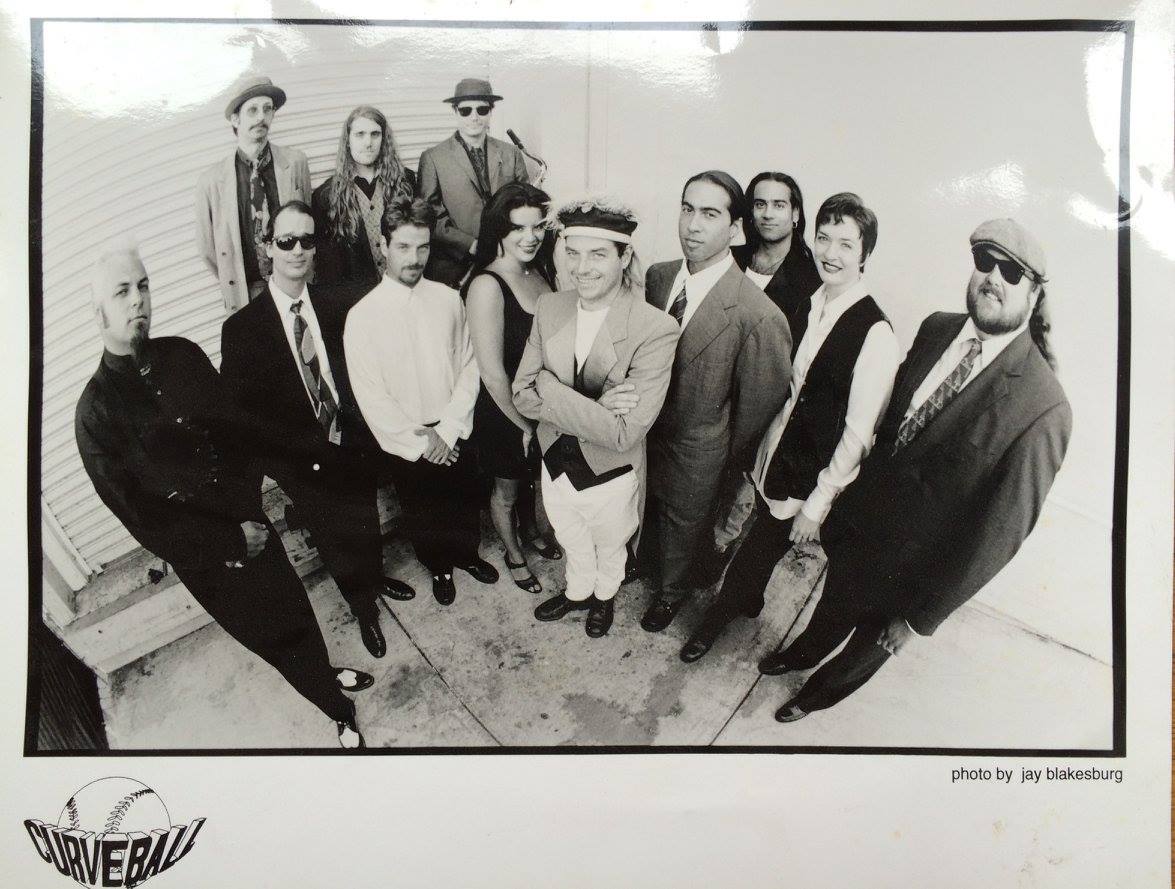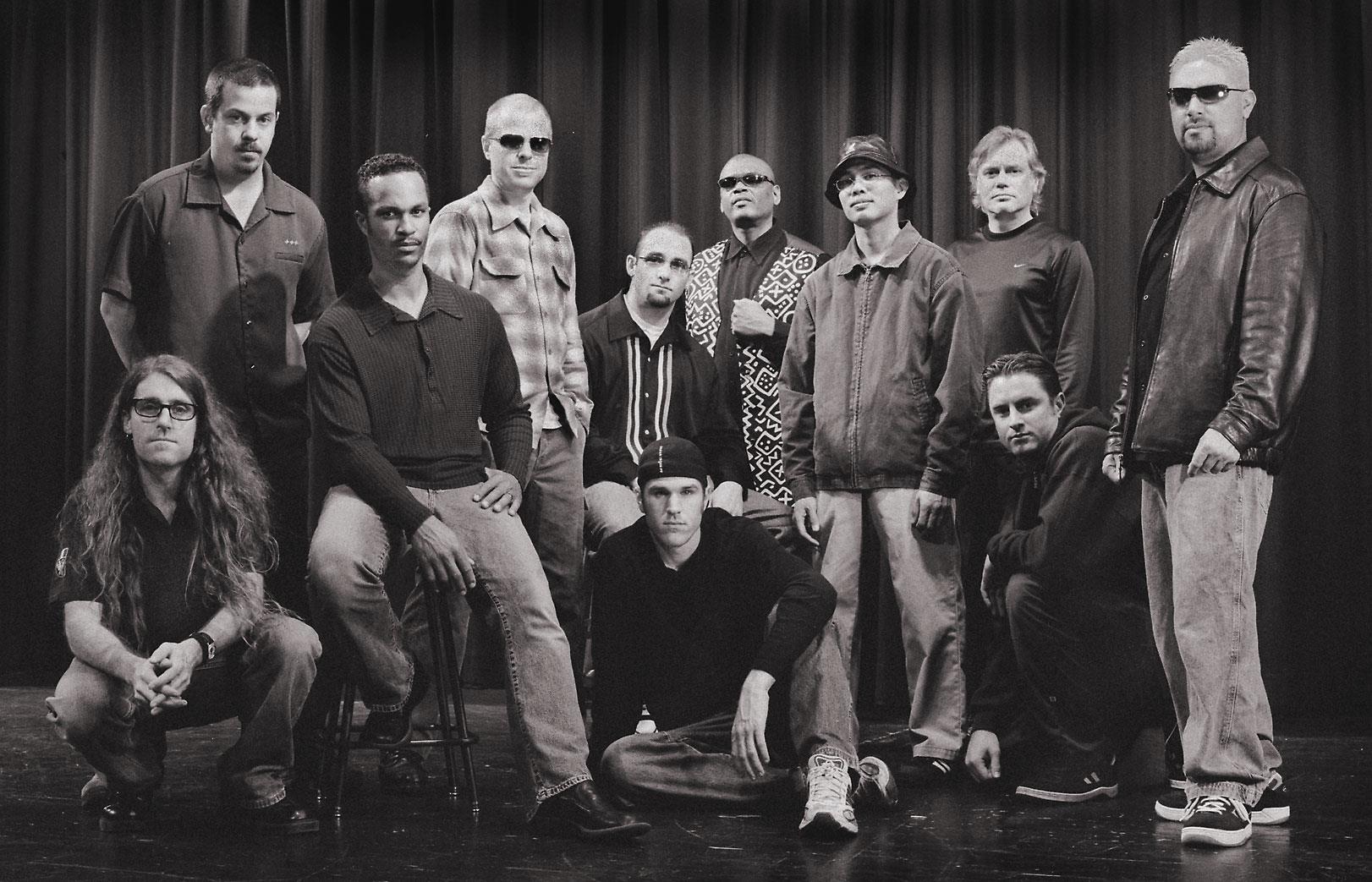 Playing as everybody else's sideman and keeping my own creations in the closet (basement) started to to feel unsatisfactory, so I started to make plans to bring my own visions to life. With plans of bringing a band together continually failing, I decided I might try to present my music as a solo act—and given it's many layers, that was going to be an interesting challenge. I bought a good acoustic guitar and tried to strip things down to just vocal and guitar, and I took voice lessons as I was not feeling happy with that part of the presentation. To prepare myself for solo performances, I discovered the world of open mics—I knew they existed, but being in bands since the age of 12, I had no idea what a large community was lurking in the world of open mics and singer-songwriters. It was a whole world that was new to me. In usual 'Kenny fashion', I embraced this world with a vengeance and spent countless hours preparing solo performances and traveling the entire bay area and beyond in search of open mics and venues for acoustic music as I started to book solo shows. I toured the west coast and started writing songs based in the singer-songwriter tradition, stripping things way back. In 2006, I became restless, and in a complete left turn, I quit all my bands, quit my full time job of 14 years, and went to Australia to meet a girl (Sabine) I met on MySpace while exploring possibilities of playing music abroad. I had planned to stay in Australia for a year and explore music, so I created my first mobile recording rig—a laptop, a small interface, and 3 microphones—all small enough to bring on the plane as carry on. In Australia, I began recording my 4th solo album, and I began to record Sabine's first album in her Melbourne apartment. Sabine had been a closet song writer, so this whole experience was new to her and a bit of a shock to her system.
My time in Australia had not brought the clarity of vision I was looking for—in fact, I felt less clear than ever, so I came back to the US in early 2007 with many questions. My friends Heather and Dave put me up in their home for many months while I tried to figure out what was next, as I mixed the album I'd recorded in Australia, as well as Sabine's album. For some income, I started recording an album for Aly Kahn, a fellow singer-songwriter, using an expanded version of the mobile rig I'd brought to Australia—I didn't know it at the time, but this was the start of Basement 3 Productions. I'd always kept my tools for my own endeavors, and I'd always co produced stuff for the bands I was in, but this was my first foray into using my knowledge of recording, my multi-instrumental skills, and my collection of gear for recording others. A vision started to appear—most singer-songwriters were individuals without a band, and without the knowledge of how to reproduce their music in a way that would stand up in the commercial realm. I could record them well, and even more useful, I could be their 'band'—here's where the years of musical indecision would come in handy! There were many studios who could/can do great recordings, but none that could offer to arrange and perform all the parts that would take singer-songwriter's songs to a 'finished' state. It wasn't immediately clear, but I began doing this for others, and it sort of just—happened.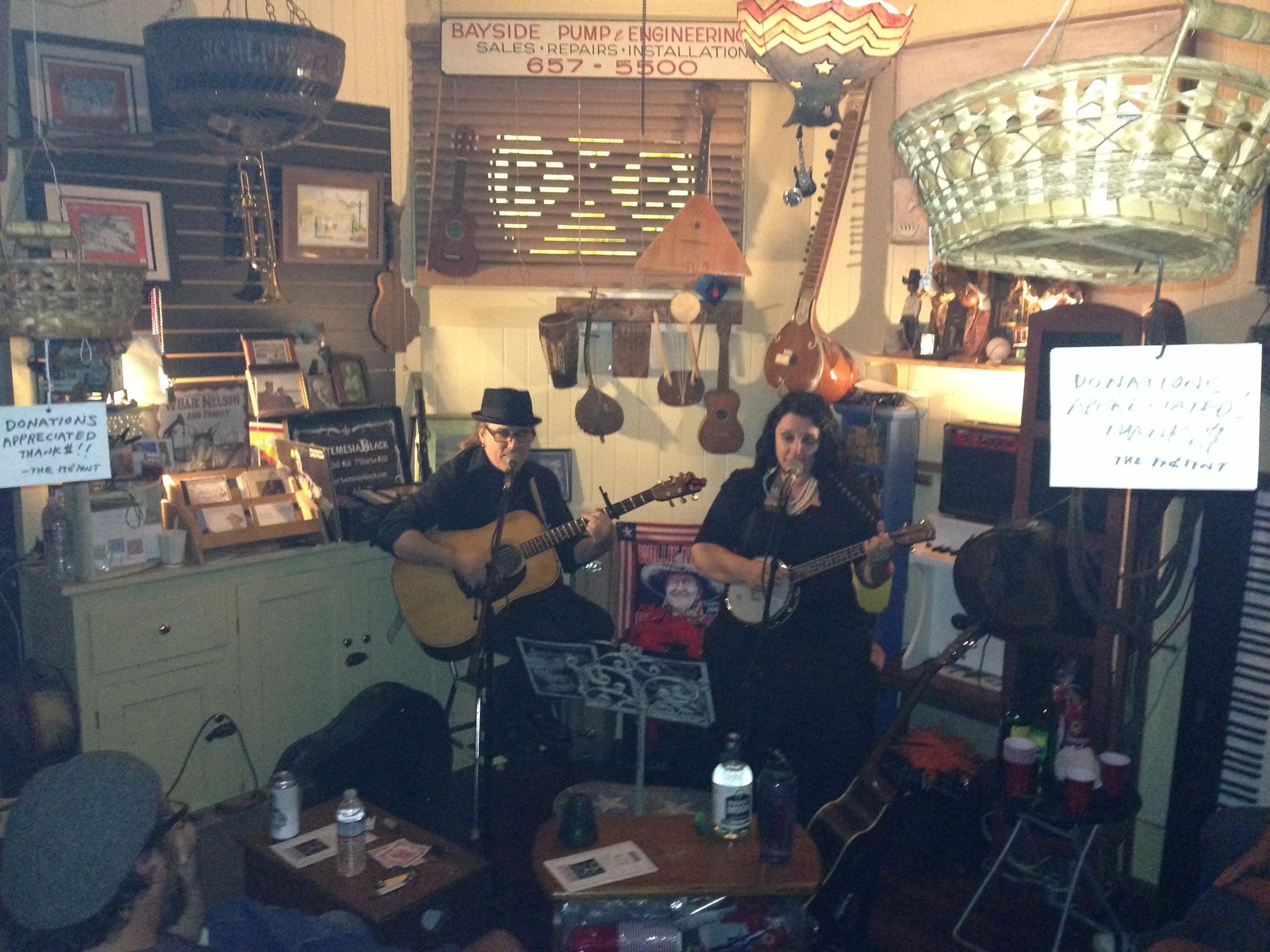 Sabine came to the US in 2008, and we roamed the country for several months, then came back to the bay area, and I started producing and recording people in their homes/remote locations with my mobile rig to bring in some income. My background in photography allowed me to shoot the imagery for their albums, and Sabine's background in graphic design made her the perfect person to design the album art. Still not fully clear to us, we'd already become the 'one stop shop'. We lived for a time in a vacant house provided us by our friends Barbara and Karl, then moved back to my old digs at Lani's Basement 3 for a time, and Sabine knew we had to find a place we could use for real studio. We needed a quiet location, so I mentioned the Santa Cruz mountains might yield something quiet. Sabine, despite my panic and concern over rent, found a place to check out in Boulder Creek—we went for it, and Basement 3 Productions in it's current form was born in 2009. The first years were a struggle and were a combination of production work, photographic work, design work, music lessons, house sitting, and working at my friend Mike's imaging business. Every year got better, and by around 2013, we were starting to have to drop teaching and some of the other things to keep up with the production work. Here in 2017, 10 years after it all 'started', Basement 3 Productions has found it's unique niche helping singer-songwriters achieve their dreams and has become a haven for singer-songwriters struggling to present their art in a fully professional manner.
Kenny